Product Description
Agriculture 1-1/8″ Z6 PTO Spline Shaft
Product Description
Spline shaft is a type of mechanical transmission that transmits mechanical torque just like flat keys, half round keys, and diagonal keys. There are longitudinal keyways on the surface of the shaft, and the rotating parts on the shaft also have corresponding keyways to maintain synchronous rotation with the shaft. While rotating, some can also slide longitudinally on the shaft, such as gearbox shift gears, etc
Product Parameters
The size of the 1-1/8 "Z6 spline shaft depends on the specific type and design of the spline shaft. 1-1/8 "usually represents the diameter size of the splined shaft. This is a metric size that represents a diameter of 1 inch for the splined shaft with a 1/8 inch margin. Generally speaking, this size is a metric size that represents the diameter of the spline shaft. At the same time, Z6 is also a symbol for the spline shaft, indicating that the spline shaft has 6 axial positions.
 
Related products
Cross Kit/ Universal Joint

 

Tube

 

Shaft Shield Guard

 

Yoke

 

Torque Limiter

 

PTO Spline & Adaptor & Hub

Universal Coupling

 

Wide Angle Joint

 
Company Profile
As a China PTO shaft manufacturer, we have the following advantages:
High quality products: We use the most advanced technology and materials to ensure that the PTO shafts we produce have excellent quality and durability.
Comprehensive product line: Our PTO shafts cover a variety of types and sizes to meet the needs of different customers.
Customized service: We can produce customized PTO shaft products according to the specific needs of customers, thereby ensuring that customer requirements are met.
Fast delivery time: Our production line operates efficiently and can quickly respond to customer needs, ensuring rapid delivery of PTO shaft products.
Professional technical support: We have a professional technical team that can provide customers with various technical support and consulting services to ensure that customers receive the best solution.
We welcome you to our PTO shaft production factory in China. We are 1 of the largest China PTO shaft manufacturers , focusing on providing customers with high-quality and high-performance PTO shaft. We are an experienced manufacturer dedicated to producing high-quality PTO shafts to help customers successfully complete their various projects.
We are committed to using the most advanced technology and equipment to ensure that the PTO shafts we produce have excellent quality and reliability, to ensure that customers receive the best performance and service life. Our team is composed of experienced professionals who can tailor the PTO shaft to the customer's needs to best meet their specific requirements.
In addition, our factory has a strict quality management system to ensure that each PTO shaft meets industry standards and passes all necessary quality tests. We have first-class after-sales service and will make every effort to ensure customer satisfaction.
We look CHINAMFG to working with you and manufacturing high-quality PTO shafts for you to help your project achieve greater success. If you have any questions about our factory, please feel free to contact us.
| | |
| --- | --- |
| Material: | Carbon Steel |
| Load: | Drive Shaft |
| Stiffness & Flexibility: | Flexible Shaft |
| Journal Diameter Dimensional Accuracy: | IT6-IT9 |
| Axis Shape: | Straight Shaft |
| Shaft Shape: | Real Axis |
Samples:

US$ 9999/Piece

1 Piece(Min.Order)

|
Request Sample
Can PTO shafts be adapted for use in both agricultural and industrial settings?
Yes, PTO (Power Take-Off) shafts can be adapted for use in both agricultural and industrial settings. While PTO shafts are commonly associated with agricultural machinery, they are versatile components that can be utilized in various applications beyond the agricultural sector. With appropriate modifications and considerations, PTO shafts can effectively transfer power in industrial settings as well. Here's a detailed explanation of how PTO shafts can be adapted for both agricultural and industrial use:
1. Standard PTO Shaft Design: PTO shafts have a standardized design that allows for compatibility and interchangeability across different equipment and machinery. This standardization enables PTO shafts to be used in various applications, including both agricultural and industrial settings. The basic components of a PTO shaft, such as the universal joints, splined shafts, and protective guards, remain consistent, regardless of the specific application. This consistency allows for easy adaptation and integration into different machinery and equipment.
2. Shaft Length and Sizing: PTO shafts can be customized in terms of length and sizing to suit specific requirements in both agricultural and industrial settings. The length of the shaft can be adjusted to accommodate different distances between the power source and the driven machinery. This flexibility allows for optimal power transmission and ensures compatibility with various equipment setups. Similarly, the sizing of the PTO shaft, including the diameter and splined shaft specifications, can be tailored to meet the torque and power requirements of different applications, whether in agriculture or industry.
3. Power Requirements: PTO shafts are designed to transfer power from a power source to driven machinery. In agricultural settings, the power source is typically a tractor or other agricultural vehicles, while in industrial settings, it can be an engine, motor, or power unit specific to the industry. PTO shafts can be adapted to handle different power requirements by considering factors such as torque capacity, rotational speed, and the specific demands of the machinery or equipment being driven. By selecting the appropriate PTO shaft based on the power requirements, the shaft can effectively transfer power in both agricultural and industrial applications.
4. Safety Considerations: Safety is a critical aspect of PTO shaft design and usage, regardless of the application. PTO shafts incorporate safety features such as protective guards and shields to prevent accidental contact with rotating components. These safety measures are essential in agricultural and industrial settings to minimize the risk of entanglement, injury, or damage. Adapting PTO shafts for industrial use may require additional safety considerations based on the specific hazards present in industrial environments. However, the core safety principles and features of PTO shafts can be applied and adapted to ensure safe operation in both settings.
5. Specialized Attachments: PTO shafts can be equipped with specialized attachments or adapters to accommodate different driven machinery or equipment. In agricultural settings, PTO shafts commonly connect to implements such as mowers, balers, or sprayers. In industrial settings, PTO shafts may be adapted to connect to various industrial machinery, including pumps, generators, compressors, or conveyors. These specialized attachments ensure compatibility and efficient power transfer between the PTO shaft and the driven equipment, allowing for seamless integration in both agricultural and industrial applications.
6. Environmental Considerations: PTO shafts can be adapted to address specific environmental conditions in both agricultural and industrial settings. For example, in agricultural applications, PTO shafts may need to withstand exposure to dirt, dust, moisture, and varying weather conditions. Industrial settings may have their unique environmental challenges, such as exposure to chemicals, high temperatures, or abrasive materials. By selecting PTO shaft materials, protective coatings, and seals suitable for the specific environment, the shafts can be adapted to ensure reliable and durable performance in various settings.
7. Compliance with Standards: PTO shafts, whether used in agricultural or industrial settings, need to comply with relevant safety standards and regulations. Manufacturers adhere to guidelines and requirements set by organizations such as the American Society of Agricultural and Biological Engineers (ASABE) or other regional safety authorities. Compliance ensures that PTO shafts meet safety criteria and performance standards applicable to both agricultural and industrial environments. Users can rely on standardized PTO shafts that have undergone testing and certification, offering assurance regarding their reliability and safety.
By considering the factors mentioned above, PTO shafts can be adapted to effectively transfer power in both agricultural and industrial settings. The versatile nature of PTO shafts, coupled with customization options, safety considerations, specialized attachments, and compliance with standards, allows for their successful integration into a wide range of machinery and equipment across various industries.
How do PTO shafts contribute to the efficiency of agricultural operations?
Power Take-Off (PTO) shafts play a crucial role in improving the efficiency of agricultural operations by providing a versatile and reliable power source for various farming equipment. PTO shafts allow agricultural machinery to access power from tractors or other prime movers, enabling the efficient transfer of energy to perform a wide range of tasks. Here's a detailed explanation of how PTO shafts contribute to the efficiency of agricultural operations:
1. Versatility: PTO shafts offer versatility by allowing the connection of different types of implements and machinery to tractors or other power sources. This versatility enables farmers to use a single power unit, such as a tractor, to operate multiple agricultural implements, including mowers, balers, tillers, seeders, sprayers, and more. The ability to quickly switch between various implements using a PTO shaft minimizes downtime and maximizes efficiency in agricultural operations.
2. Power Transfer: PTO shafts efficiently transfer power from the tractor's engine to the agricultural implements. The rotating power generated by the engine is transmitted through the PTO shaft to drive the machinery connected to it. This direct power transfer eliminates the need for separate engines or motors on each implement, reducing equipment costs and maintenance requirements. PTO shafts ensure a reliable power supply, allowing agricultural operations to be carried out efficiently and effectively.
3. Increased Productivity: By utilizing PTO shafts, agricultural operations can be performed more quickly and efficiently than manual or alternative power methods. PTO-driven machinery typically operates at higher speeds and with greater power compared to human-operated or manual tools. This increased productivity allows farmers to complete tasks such as tilling, seeding, harvesting, and material handling more efficiently, reducing labor requirements and increasing overall farm productivity.
4. Time Savings: PTO shafts contribute to time savings in agricultural operations. The ability to connect and disconnect implements quickly using standardized PTO shafts allows farmers to switch between tasks rapidly. This saves time during equipment setup, as well as when transitioning between different operations in the field. Time efficiency is particularly valuable during critical farming periods, such as planting or harvesting, where timely execution is essential for optimal crop yield and quality.
5. Reduced Manual Labor: PTO shafts minimize the need for manual labor in strenuous or repetitive tasks. By harnessing the power of tractors or other prime movers, farmers can mechanize various operations that would otherwise require significant physical effort. Agricultural implements driven by PTO shafts can perform tasks such as plowing, mowing, and baling with minimal human intervention, reducing labor costs and improving overall efficiency.
6. Precision and Consistency: PTO shafts contribute to precision and consistency in agricultural operations. The consistent power supply from the PTO ensures uniform operation and performance of the connected machinery. This helps in achieving consistent seed placement, even spreading of fertilizers or chemicals, and precise cutting or harvesting of crops. Precision and consistency lead to improved crop quality, enhanced yield, and reduced waste, ultimately contributing to the overall efficiency of agricultural operations.
7. Adaptability to Various Terrain: PTO-driven machinery is highly adaptable to various types of terrain encountered in agricultural operations. Tractors equipped with PTO shafts can traverse uneven or challenging terrain, allowing implements to operate effectively on slopes, rough fields, or hilly landscapes. This adaptability ensures that farmers can efficiently manage their land, regardless of topographical challenges, enhancing operational efficiency and productivity.
8. Integration with Automation and Technology: PTO shafts can be integrated with automation and technology advancements in modern agricultural practices. Automation systems, such as precision guidance and control, can be synchronized with PTO-driven machinery to optimize operations and minimize waste. Additionally, advancements in data collection and analysis allow farmers to monitor and optimize machine performance, fuel efficiency, and productivity, further enhancing the efficiency of agricultural operations.
By providing versatility, efficient power transfer, increased productivity, time savings, reduced manual labor, precision, adaptability to terrain, and integration with automation and technology, PTO shafts significantly contribute to enhancing the efficiency of agricultural operations. They enable farmers to perform a wide range of tasks with ease, ultimately improving productivity, reducing costs, and supporting sustainable farming practices.
What is a PTO shaft and how is it used in agricultural and industrial equipment?
A power take-off (PTO) shaft is a mechanical component used in agricultural and industrial equipment to transfer power from a power source, such as an engine or motor, to another machine or implement. It is a driveline shaft that transmits rotational power and torque, allowing the connected equipment to perform various tasks. PTO shafts are commonly used in agricultural machinery, such as tractors, as well as in industrial equipment, including generators, pumps, and construction machinery. Here's a detailed explanation of what a PTO shaft is and how it is used:
Structure and Components: A typical PTO shaft consists of a hollow metal tube with universal joints at each end. The hollow tube allows the shaft to rotate freely, while the universal joints accommodate angular misalignments between the power source and the driven equipment. The universal joints consist of a cross-shaped yoke with needle bearings, providing flexibility and allowing the transmission of power at varying angles. Some PTO shafts may also include a telescopic section to adjust the length for different equipment setups or to accommodate varying distances between the power source and the driven machine.
Power Transfer: The primary function of a PTO shaft is to transfer power and torque from the power source to the driven equipment. The power source, typically an engine or motor, drives the PTO shaft through a mechanical connection, such as a gearbox or a clutch. As the power source rotates, it transmits rotational force to the PTO shaft. The PTO shaft, in turn, transfers this rotational power and torque to the driven equipment, enabling it to perform its intended function. The torque and rotational speed transmitted through the PTO shaft depend on the power source's characteristics and the gear ratio or clutch engagement.
Agricultural Applications: In agriculture, PTO shafts are commonly used in tractors to power various implements and attachments. The PTO shaft is connected to the tractor's power take-off, a rotating drive shaft located at the rear of the tractor. By engaging the PTO clutch, the tractor's engine power is transferred through the PTO shaft to the attached implements. Agricultural machinery, such as mowers, balers, tillers, sprayers, and grain augers, often rely on PTO shafts to receive power for their operation. The PTO shaft allows the implements to be powered directly by the tractor's engine, eliminating the need for separate power sources and increasing the versatility and efficiency of agricultural operations.
Industrial Applications: PTO shafts also find extensive use in various industrial applications. Industrial equipment, such as generators, pumps, compressors, and industrial mixers, often incorporate PTO shafts to receive power from engines or electric motors. The PTO shaft connects the power source to the driven equipment, allowing it to operate and perform its intended function. In construction machinery, PTO shafts can be found in equipment like concrete mixers, hydraulic hammers, and post hole diggers, enabling the transfer of power from the machinery's engine to the specific attachment or tool being used.
Safety Considerations: It is important to note that PTO shafts can pose safety risks if not handled properly. The rotating shaft can cause serious injuries if operators come into contact with it while it is in operation. To ensure safety, PTO shafts are often equipped with shielding or guards that cover the rotating shaft and universal joints, preventing accidental contact. It is crucial to maintain and inspect these safety features regularly to ensure their effectiveness. Additionally, operators should receive proper training on PTO shaft operation, including safe attachment and detachment procedures, as well as the use of personal protective equipment when working near PTO-driven machinery.
In summary, a PTO shaft is a mechanical component used in agricultural and industrial equipment to transmit power and torque from a power source to a driven machine or implement. It enables the direct power transfer from engines or motors to various equipment, increasing efficiency and versatility in agricultural and industrial operations. While PTO shafts offer significant benefits, operators must be aware of the associated safety considerations and take appropriate precautions to prevent accidents and injuries.



editor by CX 2023-09-21
Product Description
Product Description
Company Profile
In 2571, HangZhou CZPT Machinery Co.,ltd was established by Ms. Iris and her 2 partners(Mr. Tian and Mr. Yang) in HangZhou city(ZHangZhoug province, China), all 3 Founders are engineers who have more than averaged 30 years of experience. Then because the requirements of business expansion, in 2014, it moved to the current Xihu (West Lake) Dis. Industrial Zone (HangZhou city, ZHangZhoug province, China).
Through our CZPT brand ND, CZPT Machinery delivers agricultural solutions to agriculture machinery manufacturer and distributors CZPT through a full line of spiral bevel gearboxes, straight bevel gearboxes, spur gearboxes, drive shafts, sheet metal, hydraulic cylinder, motors, tyre, worm gearboxes, worm operators etc. Products can be customized as request.
We, CZPT machinery established a complete quality management system and sales service network to provide clients with high-quality products and satisfactory service. Our products are sold in 40 provinces and municipalities in China and 36 countries and regions in the world, our main market is the European market.
Certifications
Our Factory
Sample Room
Why choose us?
1) Customization: With a strong R&D team, and we can develop products as required. It only takes up to 7 days for us to design a set of drawings. The production time for new products is usually 50 days or less.
2) Quality: We have our own complete inspection and testing equipment, which can ensure the quality of the products.
3) Capacity: Our annual production capacity is over 500,000 sets, also, we also accept small quantity orders, to meet the needs of different customer's purchase quantities.
4) Service: We focus on offering high-quality products. Our products are in line with international standards and are mainly exported to Europe, Australia, and other countries and regions.
5) Shipment: We are close to HangZhou and ZheJiang ports, to provide the fastest shipping service.
 
Packaging & Shipping
FAQ
Q: Are you a trading company or manufacturer?
A: We're factory and providing gearbox ODM & OEM services for the European market for more than 10 years
Q: Do you provide samples? is it free or extra?
A: Yes, we could offer the sample for free charge but do not pay the cost of freight.
Q: How long is your delivery time? What is your terms of payment?
A: Generally it is 40-45 days. The time may vary depending on the product and the level of customization.
For standard products, the payment is: 30% T/T in advance,balance before shipment.
Q: What is the exact MOQ or price for your product?
A: As an OEM company, we can provide and adapt our products to a wide range of needs.
Thus, MOQ and price may greatly vary with size, material and further specifications; For instance, costly products or standard products will usually have a lower MOQ. Please contact us with all relevant details to get the most accurate quotation.
If you have another question, please feel free to contact us.
| | |
| --- | --- |
| Application: | Machinery, Agricultural Machinery |
| Function: | Distribution Power, Change Drive Torque, Change Drive Direction, Speed Changing, Speed Reduction, Speed Increase |
| Layout: | Straight or Spiral Bevel Gear |
| Hardness: | Hardened Tooth Surface |
| Installation: | Vertical Type |
| Step: | Single-Step |
Customization:

Available

|

Customized Request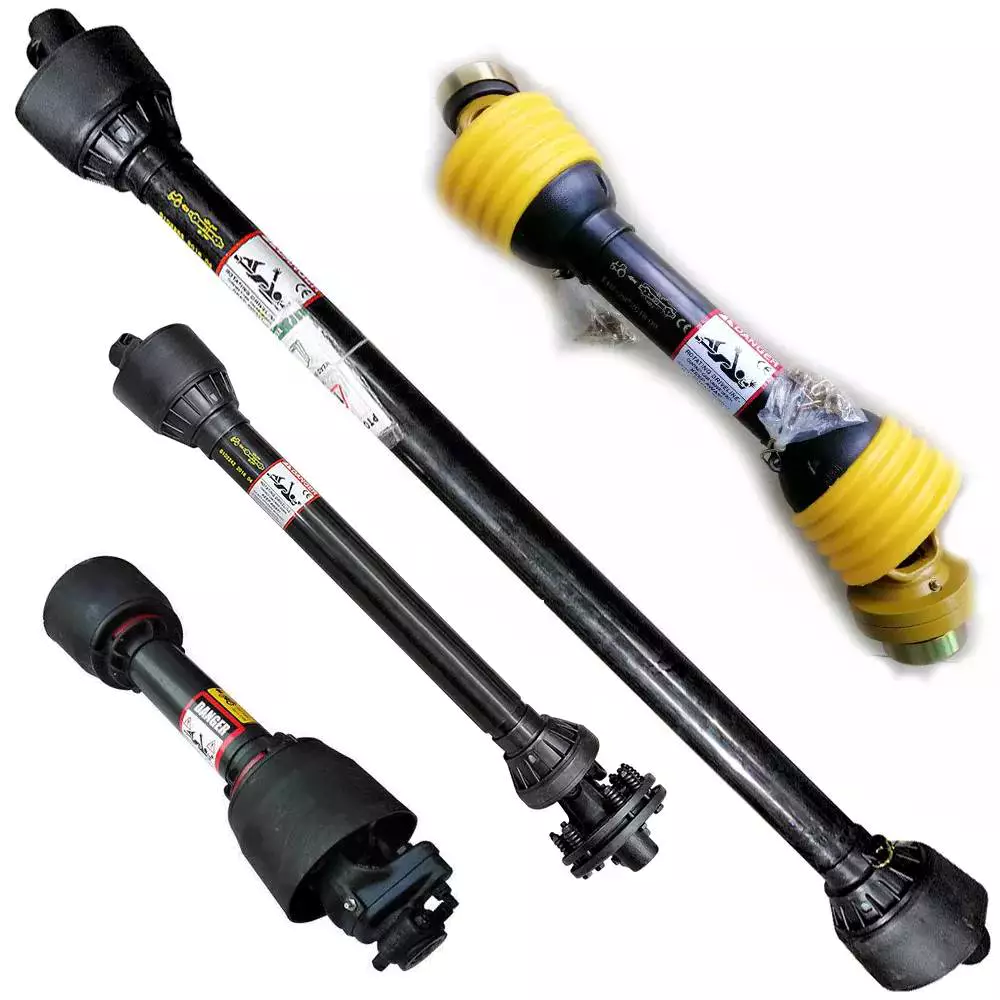 PTO Shaft Safety Chains
PTO shaft is the part of a tractor that helps transfer power from the tractor to the equipment it is hooked to. A PTO shaft is important if you have a tiller or bush hog. The correct PTO shaft size is crucial for both the tractor and the equipment. If the PTO shaft size is not correct for your equipment, it may not work.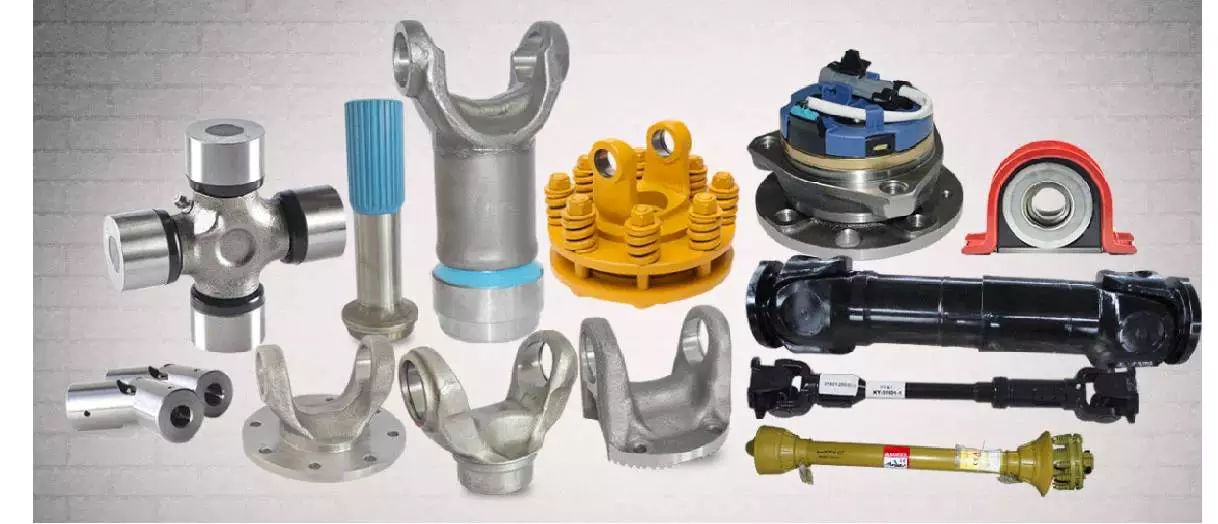 Safety chains
<br/Safety chains are an essential part of securing your PTO shaft. They prevent a rotating plastic shield from coming loose and causing injury or damage. It is important to protect your PTO and any other drive shafts on your machine. Watch the video below for more information about the dangers of unguarded PTOs.
PTOs are an efficient way to transfer mechanical power between tractors and implements. They helped revolutionize North American agriculture during the 1930s. Despite their convenience, PTOs have also proven to be one of the most common farm machinery hazards. This fact sheet outlines several important PTO safety precautions.
Safety chains for PTO shafts are necessary to protect both tractor and implement from damage. The PTO shaft must be attached properly to the tractor and the implement before starting the equipment. Before operating, be sure that the safety chains are positioned in a way that allows them to fully move. When operating the PTO, avoid being too aggressive as this can damage the drive line and shaft. For further safety, make sure to fit a torque limiter or clutch on the implement end of the PTO shaft.
PTOs are great for plowing, mowing, and shredding, but they also have potential to cause injuries if you don't use a safety chain. It's best to get a chain that is long enough to prevent injuries. Also, be sure that the PTO shaft does not compress completely at any point during the operating range. There should be several inches of overlap in the longest operating extension of the PTO.
Another common hazard with PTOs is IID shafts. While many machines and tractors have driveline guards, these are often missing. If you have a PTO with an IID, you should consider installing a safety chain.
Shield
A swingable tractor PTO shaft shield assembly consists of an inverted U-shaped shield member slidably attached to a bracket. It extends above the PTO shaft and has several notches and pins that engage each other. It can be held in a number of positions and can be retracted when not in use. It also includes a cover member that covers the space between the shield and tractor and abuts the raised portion of the shield member.
The PTO shaft shield is typically made of plastic, but it can also be made of metal. Plastic is less likely to break or damage than metal. The shield is supported by a bracket 51 with a curved distal end 57 and a non-metallic guard 59. When used in conjunction with a bracket, a PTO shaft shield should be properly installed to prevent damage to the shaft.
Keeping the PTO shaft shield in good condition is crucial to the safety of your tractor and your workers. An improperly installed PTO shaft shield can result in severe injuries. It may also ensnare or strike people in the vicinity. Proper maintenance will prevent many of these injuries. Equipment manufacturers have made great strides in reducing the risks of PTO mishaps. Operators are also responsible for keeping the shields in good condition. Removing the guards will only increase the risk to the operator.
A PTO shaft shield is a tubular assembly that is mounted on the tractor PTO shaft. It consists of two telescopic pieces that are held in place by shield support bearings. This shield protects the PTO shaft and the universal joints from debris and prevents premature wear. The shield can be easily removed and replaced if necessary.


IID shaft guard
The IID shaft guard is a safety device used to protect PTO powered machinery from the possibility of separating while in use. The shaft, which is a telescoping shaft, is attached to the PTO stub on tractors. The telescopic feature is convenient when moving across uneven ground. However, this type of shaft can cause serious injury if it separates while in use.
The IID shaft guard can prevent these injuries by completely covering the shaft. The guard is made of metal or plastic and rotates along with the shaft. A person can react in less than five tenths of a second, making the IID shaft guard an important part of PTO safety.
PTO shafts rotate at speeds as high as 540 rpm, which is very fast. A limb could be wrapped around the driveline shaft, causing a serious injury or death. Because of the speed of a PTO, it can be difficult for an individual to discern whether it is engaged or not and may not be aware of the danger.
An IID shaft guard should be fitted to every tractor PTO shaft. It should be tested and rotated regularly. It is also important to keep the tractor engine off when working around the PTO shaft. Using a drawbar to protect driveline components is also important. It will prevent stress on the driveline and reduce the possibility of separation.
Overrunning clutch
An overrunning clutch on a PTO shaft is a mechanism that allows the PTO shaft to rotate freely in one direction while restricting the speed of the implement being hauled behind the tractor. This clutch is also useful for preventing the speed of the implement from exceeding the speed of the tractor while slowing down. It comes in two basic configurations, one for a clockwise and the other for a counter-clockwise direction.
Another type of overrun clutch is used on tractors with a PTO driven bush hog. A bush hog has a flywheel and blades that drive the transmission through the PTO shaft. Without an overrunning clutch, these implements would freewheel while the tractor is driving and would potentially break the shaft.
A PTO overrunning clutch prevents power from backfeeding into the transmission, the part that transmits power to the rear wheels. Without an overrunning clutch, the tractor could backfeed power, causing an accident if the blade assembly hits an object. As such, it is essential to use the overrunning clutch to ensure that your tractor will be safe.
Direction of rotation
Despite its name, the direction of rotation of a PTO shaft can change if necessary. Most PTOs have a single-direction rotation, but you can often reverse the direction by installing a reverse PTO adapter. However, you should only use reverse PTOs when absolutely necessary.
A standard PTO rotation direction has been defined by the International Organization for Standardization (ISO). It is considered necessary to adhere to this standard, as improper rotation can cause damage to implements attached to a PTO. This standard helps farmers avoid problems such as ruined implements. While the direction of rotation of a PTO shaft is not always the same for all PTOs, there are some tractors that allow it to rotate both ways, while others have no restrictions.
The direction of rotation of a PTO shaft can be changed by using a hydraulic pump. Another way to connect a PTO is through a "sandwich" type split shaft unit. These units are mounted between the transmission and engine, and they usually receive drive directly from the engine shaft. They can also deliver complete engine power to a PTO. However, you must modify your vehicle's driveline to install such a split-shaft unit.




editor by CX 2023-07-13
Issue: New
Warranty: 1 Yr
Relevant Industries: Accommodations, Garment Stores, Constructing Content Retailers, Manufacturing Plant, Machinery Fix Stores, Foods & Beverage Manufacturing unit, Farms, Cafe, Property Use, Retail, Meals Shop, Printing Stores, Development works , Energy & Mining, Meals & Beverage Shops, Other
Showroom Area: None
Online video outgoing-inspection: Offered
Equipment Test Report: Presented
Marketing Type: Ordinary Item
Variety: Shafts
Use: Tractor
Item Title: agriculture agricoles T1800MM 01B push pin digger mower Tractor
Cross Kit: 22*54
Enamel: 1 3/8" Z6
Processing of Yoke: Forge
Certificate: CE, ISO and TS
Processing of Tube: Chilly-Drawn
Defend: Black Yellow Wave Go over
Tubes: Triangular Tubes
Yoke: Thrust pin 01B
Shade: Yellow
Right after Guarantee Services: Movie technological support, Online assistance, Spare parts
Neighborhood Service Location: None
Packaging Specifics: Plastic bag+ Woodencase + In accordance to Customer's request
Port: ZheJiang or HangZhou
| | |
| --- | --- |
| Model Amount | T1 800mm 01B 1 3/8" Z6 Yellow Black Wave Basic safety Protect |
| Function | Drive Shaft Areas & Power Transmission |
| Use | Kinds of Tractors & Farm Implements |
| Brand Identify | 9K |
| Yoke Type | Double push pin,Bolt pins,Split pins,Drive pin,Quick release,Ball attachment,Collar….. |
| Processing Of Yoke | Forging |
| Plastic Protect | YWBWYSBSEtc |
| Color | GreenOrangeYellowBlack Ect. |
| Series | T1-T10 L1-L6S6-S1010HP-150HP with SA,RA,SB,SFF,WA,CV And many others |
| Tube Type | Lemon,Trianglar,Star,Square,Hexangular,Spline,Particular Ect |
| Processing Of Tube | Cold drawn |
| Spline Kind | 1 1/8″ Z61 3/8″ Z6 1 3/8″ Z21 1 3/4″ Z20 1 3/4″ Z6 8-38*32*6 8-42*36*7 8-48*forty two*8 |
| Place of Origin | HangZhou, China (Mainland) |
ZHangZhoug Jiukai Travel Shaft Co., Ltd. located in Changan Industrial Park HangZhou Metropolis, 2 hours to the Xihu (West Lake) Dis. Airport and 1 hour to the Xihu (West Lake) Dis. Airport & the East of HangZhou Station,Lined far more than twelve,000 m² with above one hundred folks on employees. We're specialised in creating,producing and advertising and marketing PTO Shaft, Industrial Cardan Shaft, Vehicle Driveshaft, U-Joint Coupling Shaft and Universal Joint and so on. The once-a-year turnover is sixty million RMB, 9 Million Bucks,and It's rising yr by 12 months. Our items obtained great track record from Europe, American, Asia, Australia, and North American customers. And we are the top3 specialist OEM provider for a lot of manufacturing unit of Agricultural Implements in domestic industry. Jiukai Driveshaft insisted our "QDP" principles : High quality initial, Supply swiftly , Value Aggressive. We already acquired the CE, TS/16949, ISO9001 Certificates and with systematic producing equipments and QC team to assure our top quality and shipping and delivery. We warmly welcome every buddy to pay a visit to us and establish the mutual useful lengthy-expression partnership cooperation.
drive shaft coupling




editor by czh
Warranty: 1 Year
Relevant Industries: Farms
Showroom Area: None
Type: Tractor
Use: Lawn mower
Problem: New
Important Offering Points: Substantial Protection Amount
Following Warranty Service: On the web help
Regional Service Location: None
Certification: ISO9001-2008
After-sales Services Offered: Abroad third-celebration assistance offered
Functioning width: 1400mm
Matched energy: twelve-20hp
Packaging Details: Iron box
Model 9G collection of sickle bar mower is developed by YCHS machinery, it normally takes benefit of the offset crank hyperlink system to push the cutter blade mow grass, and it is ample for reducing the all-natural and planted grasses in ranch, mountain and hilly region. The construction of this device is compact and the procedure is simple and reputable and the residues is reduce soon after reducing.
Benefits:
This mower is a 3-point pitch sickle bar mower.
Double knife cutter bars have the benefit of a dynamic equilibrium achieved by obtaining 2 specifically related knives reciprocate in reverse directions thereby generating less vibration than one knife cutter bars.
—-Specialized Specification—-
Model
unit
9G-1.4
9G-1.6
9G-1.8
9G-2.one
Working width
mm
1400
1600
1800
2100
Functioning depth
mm
50-eighty
PTO Rotation velocity
r/min
540
PTO shaft spline
6 spline
Overall excess weight
kg
one hundred eighty
186
192
two hundred
Matched energy
hp
twelve-twenty
15-twenty
20-30
20-30
Linkage
The objects selectable
M20*1.5M18*1.5M22*1.5
Tipping solitary action oil cylinder,oil connection in 1/2"thread or oil link (M20*1.5M18*1.5M22*1.5), PTO transmission shaft in 8 spline
arm equipment grass cutter sickle bar mower for YTO tractor
1). Disc Blade 2). Disc Harrow 3). Disc Plough 4). Share Plow 5). Mower 6). Farm Trailer
seven). Cultivator 8). Disc Ridger 9). Fertilizer Spreader 10). Corn Drill 11). Wheat Drill
12). Corn & Wheat Thresher thirteen). Potato Planter 14).Potato Digger
fifteen). Boom Sprayer 16). Hay Rake seventeen). Hole Digger 18). Agro Areas.
Q1: Are you a factory or buying and selling business?
We are a manufacturing unit with self-supported import and export right.
Q2: How can I trust on your firm?
We are a totally registered manufacture and exporting firm by China Export Registration Authorities. In addition, our items have been exporting to a variety of nations around the world like Switzerland, Russia, Spain, Netherlands, Australia, Peru, Thailand, Pakistan, Indonesia, Tanzania, Nigeria, South Africa, Sudan, Congo and so forth. The very good religion, punctual, rigorous good quality manage and affordable value, all through is the pledge we to each client.
Q3: Where is your factory located? How can I pay a visit to there?
Our factory is found in HangZhou Town, ZheJiang Province, China. About 1 hour away from HangZhou Airport. All our customers are warmly welcomed to pay a visit to us!
Q4: How can I spot an order from your website?
It is very easy.As soon as you locate the employ you need to have on our internet site and place an inquiry from it, or, get to the inquiry part and depart us a information there with name, place and telephone amount, we will get in touch with you at the earliest. You can also e-mail us immediately or join us on live chat for instantaneous solutions.
Q5: How can I make the payment?
Payment is created by means of Telegraphic Transfer (T/T) through the financial institution against the proforma invoice. 30% as prepayment and the stability when the merchandise are completely ready for transport. Irrevocable L/C at sight could be also approved.
Q6: What's the Payment terms?
FOB, the price of the implement without sea shipment expenses.
CIF, which includes the device value + marine insurance policy + Cargo costs to your location port.
CFR, including the unit cost + Cargo fees to your spot port.
Q7: At which port do you typically ship the very good?
We generally ship items by way of HangZhou, ZheJiang , HangZhou, ZheJiang port of China.
Q8. How about the Warranty ?
twelve months guarantee from the time of the items arrive at destination.
Expert Sale Crew to help you in complete purchase process, support you remedy the language communication troubles, assist you finish the treatment of booking the ship, shipping and delivery, cleanse the customs.
Perfect soon after-sale Constitution to remedy every single things following sale to fulfill the require from clients.
Hold the Very good quality and On-time Supply.
—-How to Get in touch with Us?—-
Send out your Inquiry Particulars in the Underneath for sample, Simply click "Ship" Now!
Guide to Drive Shafts and U-Joints
If you're concerned about the performance of your car's driveshaft, you're not alone. Many car owners are unaware of the warning signs of a failed driveshaft, but knowing what to look for can help you avoid costly repairs. Here is a brief guide on drive shafts, U-joints and maintenance intervals. Listed below are key points to consider before replacing a vehicle driveshaft.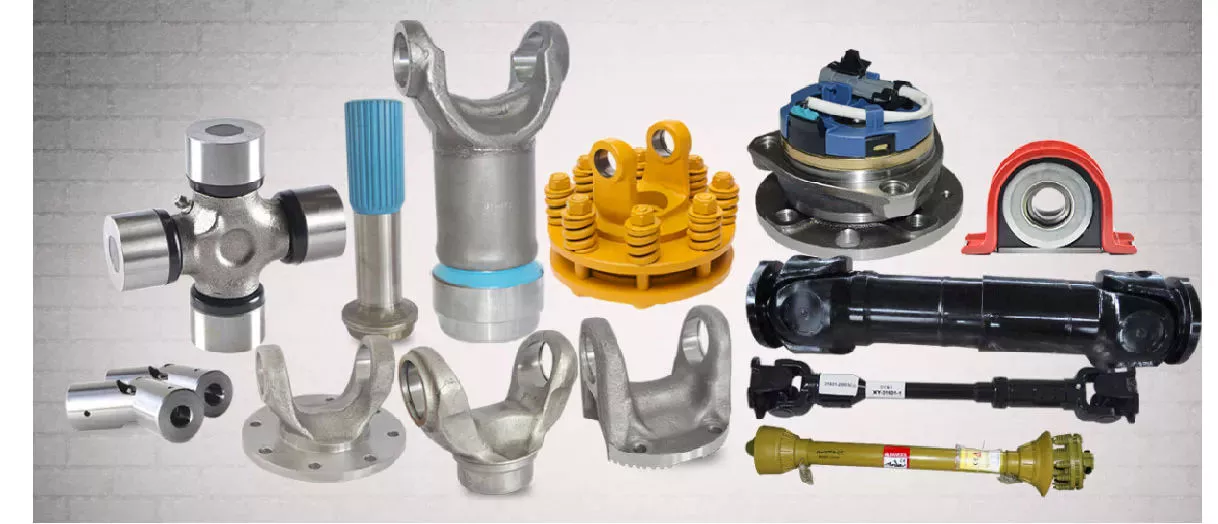 Symptoms of Driveshaft Failure
Identifying a faulty driveshaft is easy if you've ever heard a strange noise from under your car. These sounds are caused by worn U-joints and bearings supporting the drive shaft. When they fail, the drive shafts stop rotating properly, creating a clanking or squeaking sound. When this happens, you may hear noise from the side of the steering wheel or floor.
In addition to noise, a faulty driveshaft can cause your car to swerve in tight corners. It can also lead to suspended bindings that limit overall control. Therefore, you should have these symptoms checked by a mechanic as soon as you notice them. If you notice any of the symptoms above, your next step should be to tow your vehicle to a mechanic. To avoid extra trouble, make sure you've taken precautions by checking your car's oil level.
In addition to these symptoms, you should also look for any noise from the drive shaft. The first thing to look for is the squeak. This was caused by severe damage to the U-joint attached to the drive shaft. In addition to noise, you should also look for rust on the bearing cap seals. In extreme cases, your car can even shudder when accelerating.
Vibration while driving can be an early warning sign of a driveshaft failure. Vibration can be due to worn bushings, stuck sliding yokes, or even springs or bent yokes. Excessive torque can be caused by a worn center bearing or a damaged U-joint. The vehicle may make unusual noises in the chassis system.
If you notice these signs, it's time to take your car to a mechanic. You should check regularly, especially heavy vehicles. If you're not sure what's causing the noise, check your car's transmission, engine, and rear differential. If you suspect that a driveshaft needs to be replaced, a certified mechanic can replace the driveshaft in your car.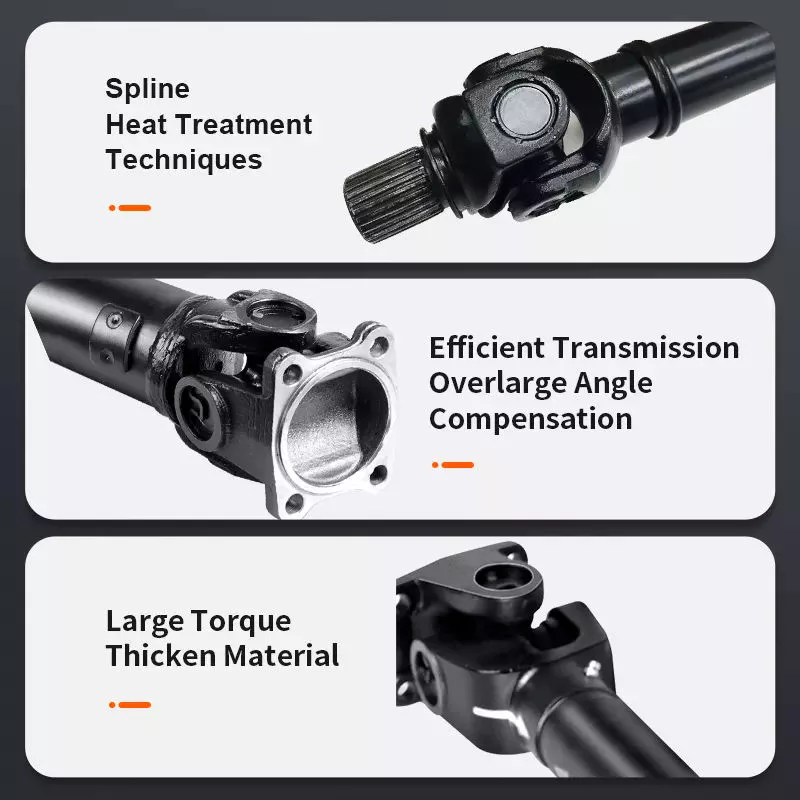 Drive shaft type
Driveshafts are used in many different types of vehicles. These include four-wheel drive, front-engine rear-wheel drive, motorcycles and boats. Each type of drive shaft has its own purpose. Below is an overview of the three most common types of drive shafts:
The driveshaft is a circular, elongated shaft that transmits torque from the engine to the wheels. Drive shafts often contain many joints to compensate for changes in length or angle. Some drive shafts also include connecting shafts and internal constant velocity joints. Some also include torsional dampers, spline joints, and even prismatic joints. The most important thing about the driveshaft is that it plays a vital role in transmitting torque from the engine to the wheels.
The drive shaft needs to be both light and strong to move torque. While steel is the most commonly used material for automotive driveshafts, other materials such as aluminum, composites, and carbon fiber are also commonly used. It all depends on the purpose and size of the vehicle. Precision Manufacturing is a good source for OEM products and OEM driveshafts. So when you're looking for a new driveshaft, keep these factors in mind when buying.
Cardan joints are another common drive shaft. A universal joint, also known as a U-joint, is a flexible coupling that allows one shaft to drive the other at an angle. This type of drive shaft allows power to be transmitted while the angle of the other shaft is constantly changing. While a gimbal is a good option, it's not a perfect solution for all applications.
CZPT, Inc. has state-of-the-art machinery to service all types of drive shafts, from small cars to race cars. They serve a variety of needs, including racing, industry and agriculture. Whether you need a new drive shaft or a simple adjustment, the staff at CZPT can meet all your needs. You'll be back on the road soon!
U-joint
If your car yoke or u-joint shows signs of wear, it's time to replace them. The easiest way to replace them is to follow the steps below. Use a large flathead screwdriver to test. If you feel any movement, the U-joint is faulty. Also, inspect the bearing caps for damage or rust. If you can't find the u-joint wrench, try checking with a flashlight.
When inspecting U-joints, make sure they are properly lubricated and lubricated. If the joint is dry or poorly lubricated, it can quickly fail and cause your car to squeak while driving. Another sign that a joint is about to fail is a sudden, excessive whine. Check your u-joints every year or so to make sure they are in proper working order.
Whether your u-joint is sealed or lubricated will depend on the make and model of your vehicle. When your vehicle is off-road, you need to install lubricable U-joints for durability and longevity. A new driveshaft or derailleur will cost more than a U-joint. Also, if you don't have a good understanding of how to replace them, you may need to do some transmission work on your vehicle.
When replacing the U-joint on the drive shaft, be sure to choose an OEM replacement whenever possible. While you can easily repair or replace the original head, if the u-joint is not lubricated, you may need to replace it. A damaged gimbal joint can cause problems with your car's transmission or other critical components. Replacing your car's U-joint early can ensure its long-term performance.
Another option is to use two CV joints on the drive shaft. Using multiple CV joints on the drive shaft helps you in situations where alignment is difficult or operating angles do not match. This type of driveshaft joint is more expensive and complex than a U-joint. The disadvantages of using multiple CV joints are additional length, weight, and reduced operating angle. There are many reasons to use a U-joint on a drive shaft.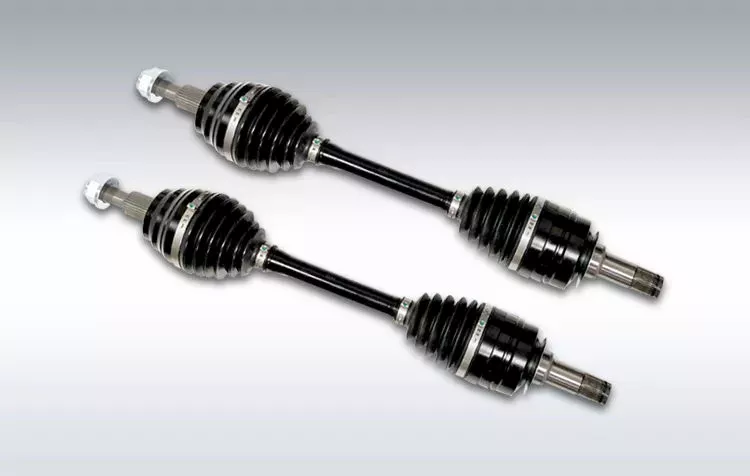 maintenance interval
Checking U-joints and slip joints is a critical part of routine maintenance. Most vehicles are equipped with lube fittings on the driveshaft slip joint, which should be checked and lubricated at every oil change. CZPT technicians are well-versed in axles and can easily identify a bad U-joint based on the sound of acceleration or shifting. If not repaired properly, the drive shaft can fall off, requiring expensive repairs.
Oil filters and oil changes are other parts of a vehicle's mechanical system. To prevent rust, the oil in these parts must be replaced. The same goes for transmission. Your vehicle's driveshaft should be inspected at least every 60,000 miles. The vehicle's transmission and clutch should also be checked for wear. Other components that should be checked include PCV valves, oil lines and connections, spark plugs, tire bearings, steering gearboxes and brakes.
If your vehicle has a manual transmission, it is best to have it serviced by CZPT's East Lexington experts. These services should be performed every two to four years or every 24,000 miles. For best results, refer to the owner's manual for recommended maintenance intervals. CZPT technicians are experienced in axles and differentials. Regular maintenance of your drivetrain will keep it in good working order.



editor by czh