Product Description
Farmer/Wheel/Farming/Compact Tractor for Sale with Low Price
Model No.
TL804
Type
4*4
Engine
Model
YTO 4108(VYT4B5-23)
 
Bore×Stroke(mm)
108×135
 
Rated power(kw)
62.5
 
RPM
2300
Overall dimension (L*W*H)
4395*2048*2860
Tread(mm)
Front
1610
 
Rear
1620
Wheelbase
2195
Clutch Type
Single blade,dry,butterfly spring pressed, separate operation,double function
Gear Box
Two shaft, Straight teeth, differential lock
Gear shift
16F+8R,Shuttle shift
Weight (kg)
3740
Tyre
Front
11.2-24
 
Rear
16.9-34
PTO(RPM)
760/1000
PTO Shaft Spline (mm)
6D-38×32×6
Others
Crawl shift, Air brake, 2-way hydraulic valve, front ballast weight and 3 layer rear ballast weight, Awning/Sunroof
Products advantages:
1 Good quality
2 competitive price
3 technology support
4 good after-sales service
5 strong production capacity
Company introduction:
TANGLAND INTERNATIONAL,
We are mainly dealing with the importing and exporting, for Machineries, Vehicles, Equipments, Building Materials, Steel & Iron, Casting Foundry and related parts & components, regular Chemical, Nylon 6 products etc., there are our own 2000 dealers, overseas storages, overseas companies, our turnover is US dollar 150 Million, with our professional trading team efforts.Our products have exported to more than 30 countries and regions.We have got good comments from different countries customers.
Creating value for all the  customers, is the priority of TANGLAND.
Factory workshop
Package
Our Service
Pre-Sales Service
1. Inquiry and consulting support.
2. Sample testing support.
3.View our Factory.
After-Sales Service
1.Training how to install the machine, training how to use,maintain and repair the machine.
2.Engineers available to service machinery overseas.
FAQ
Q1.What is your terms of payment?
A:T/T 60% as deposit,and 40% before delievry.we will show you the photos of the products and packages before you pay the balance.
Q2.What your terms of delivery?
A:EXW,FOB,CFR,CIF,DAF.
Q3.How about your delivery time?
A:Generally,it will take about 20 days after receipt of deposit payment.The specific delivery time depends on the items and the quantity of your order.
Q4.Are you interested in dealership with local company?
A:Yes,we are quite interested in this business.we'd like to cooperate with some local partner to sell more tractors in local market and supply better service.
Q5.What is your warranty policy?
A:We can supply 2 years warranty for our tractors.We will provide parts as free within warranty.We can send engineer to customer place if big quality problem.We can provide internet or calling service at any time.
Q6.Do you test all your tractors before delivery?
A:Yes,we have 100% tractor test and complete quality control system before delivery.
Q7.How do you make our business long-term and good relationship?
A:1.We keep good quality,competitive price and efficient service to ensure our customers benefit;
    2.We protect the benefit of dealer or agent,in specifical period and region.
| | |
| --- | --- |
| Type: | Wheel Tractor |
| Usage: | Farm Tractor |
| Certification: | ISO, CCC, ISO/TS16949 |
| Drive Wheel: | 2WD |
| Emission Standard: | Euro II |
| Fuel: | Gas / Diesel |
Customization:

Available

|

Customized Request

Choosing the Right PTO for Your Machine
There are many types of PTOs, and you may be wondering which one is the best choice for your machine. In this article, you'll learn about Splined PTOs, Reverse PTOs, and Independent PTOs. Choosing the right PTO for your needs will allow you to operate your machine more efficiently.
LPTO
LPTOs can be dangerous for operators. They should stay at a safe distance from them to avoid getting entangled in the rotating shaft. If an operator gets caught, he or she could sustain severe injuries or even death. Safety precautions include wearing clothing that does not cling to the shaft.
There are many types of PTOs. Some of them support high power applications. These models have different shafts with varying spline configurations. Type 3 shafts have 20 splines, while Type 2 shafts have just 10. Type 3 and Type 2 shafts are referred to as large 1000 and small 1000 respectively by farmers.
The power that drives the PTO shaft comes from the gearbox through the countershaft. Standardizing the PTO speed helps to design equipment around the given speed. For example, a threshing machine is supposed to run at a specific peripheral velocity of the threshing cylinder, so pulley arrangements are usually designed with that speed in mind.
Because the PTO shaft is often low to the ground, it is easier to handle it from a kneeling position. Using a good surface to place the implement on will help you align the splines properly. To make this process easier, use a floor mat, a carpet, or a sturdy piece of cardboard. Once you have positioned the shaft on the PTO, press the locking pin button. If the PTO shaft is stuck, jiggling the implement a bit will help it slide into position.
Reverse PTO
There are several different ways to reverse the PTO shaft. Some older Massey Ferguson style tractors are designed to reverse the PTO shaft by turning it backward. This feature is useful for raising upright silo unloaders. The first method involves driving backward with the rear wheel jacked up and rotating while the rear wheel spins. This method is also useful for reversing a baler or unplugging a baler.
Another option is to install a reverse PTO adapter. These adapters are available for all types of PTOs. A reverse PTO is an excellent choice for any implement that can get stuck when rotating in one direction. However, it should only be used when it is absolutely necessary. The reverse PTO should not be rotated too far backward or for too long.
There are also different types of PTO shafts. Some transfer energy faster than others. That is why a large tractor's PTO will transfer energy faster than a small tractor's. Furthermore, independent PTOs don't require a parking break like transmission PTOs do. There is also a difference between metric and domestic PTO shafts.
In farming, the reverse PTO is used when the farm machinery gets stuck or needs to be reversed. It also makes it possible to use the tractor to turn in the opposite direction. A PTO is a mechanical gearbox that transfers energy from the tractor's engine to other implements. It can also supply power in the form of rotating pumps.
Splined PTO
The splined PTO shaft consists of six equal-sized splines that are spaced apart by grooves. The splines are angled to the axis of rotation of the PTO shaft. When the splines and the grooves meet, they align the screw end portion.
A splined PTO shaft can be retrofitted to most size 6 PTO shafts. It can also be used as a replacement for a worn out or damaged PTO shaft. This type of PTO shaft is recommended for tractors that require a quick and easy install.
Splined PTO shafts can be used for different types of agricultural equipment. They are compatible with standard and Weasler yokes. They can be cut to size and are available in North American and Metric series. They also come in an Italian Metric series. These shafts are easy to install and remove with a simple key.
A splined PTO shaft is essential for facilitating the interconnection of different components. A power take off (PTO) shaft tool engages the splined PTO shaft and turns it in order to align it with the input shaft of a cooperating structure. This tool is used to connect the PTO shaft to a tractor. This can also be used on a truck, trailer, or any other powered vehicle.
A wrench 40 is also useful for securing a PTO shaft. It enables the wrench to rotate the P.T.O. shaft approximately 30 degrees. The wrench's leg 46 engages the shaft on the opposite side of the PTO shaft 16. Once the wrench is tightened, the tool can rotate the PTO shaft to make it align with the input shaft 16.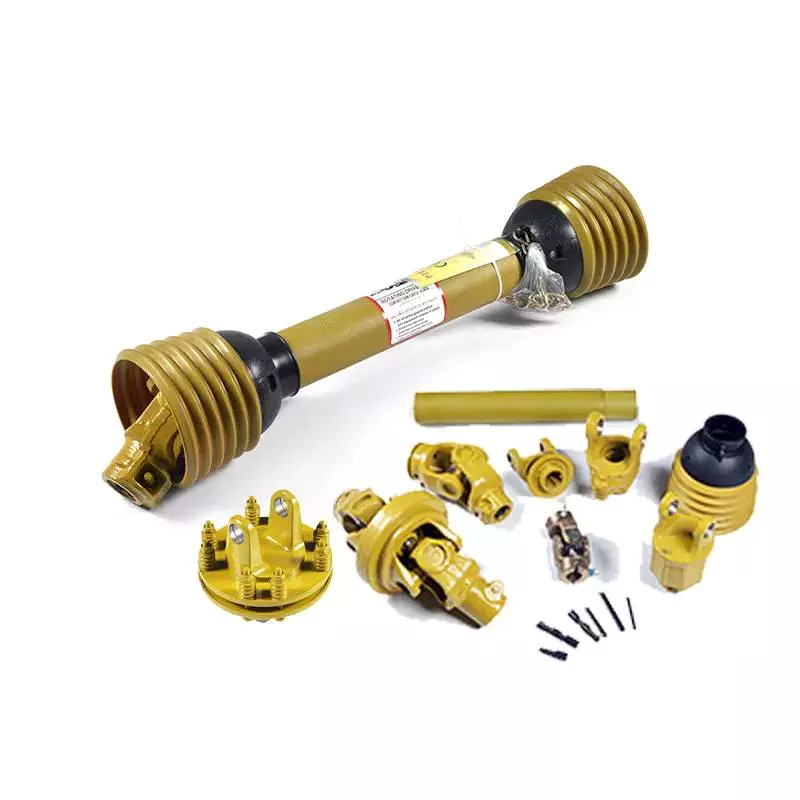 Independent PTO
Independent PTO shafts can be mechanical or hydraulic. The mechanical type has a separate on/off selector and control lever, whereas hydraulic PTOs have just one. The mechanical version is preferred for tractors that need to operate at lower speeds and for applications such as baling and tilling. The hydraulic version reduces noise and vibration.
Another advantage of an independent PTO is that it is easy to engage. Instead of engaging a clutch, you simply shift the PTO selector lever away from 'OFF' and flip the PTO switch to "ON." This lever is usually located on the right hand side of the operator's seat.
The ISO 500 standard provides specifications for independent PTO shafts. This specification lays out the size of the shaft, number of splines and the location of the PTO. In addition, it specifies the maximum RPM and shaft diameter for a PTO. The original ISO 500-3 specification calls for 540 revolutions per minute for shafts with six splines.
Another benefit of an independent PTO is its ability to be engaged or disengaged without using the transmission clutch. The lever can be pressed halfway or fully to engage an independent PTO. The independent PTO also allows you to stop the tractor while it is in motion. Independent PTOs are available in hydrostatic or mechanical configurations, and are particularly popular with hydrostatic drives.
LPTO shaft guard
An LPTO shaft guard prevents accidental rotational collisions by covering the shaft of a PTO. A PTO shaft is a moving part that can entrap a person's legs, arms, and clothing. In a pinch, a person could become entangled in the shaft and suffer a serious injury. A PTO shaft guard is a great way to protect yourself against these dangerous incidents.
PTO mishaps can cause severe injuries and even fatalities. To prevent this, equipment manufacturers have made strides in improving the design and construction of their PTO drive shafts. A PTO shaft guard will protect the drive shaft from entanglement and tearing. Proper installation and maintenance of a PTO shaft guard can help protect the tractor, PTO, and other machinery.
Tractor PTO shaft guards are made from durable plastics and can be installed easily. They keep all the parts of the tractor in place and prevent accidents during operation. These parts are vital components for many farm equipments. A 540 RPM shaft can pull a person from a distance of five feet. A PTO shaft guard will prevent this from happening by keeping clothing from becoming entangled in the shaft.
Another important component of a PTO system is the master shield, which covers the PTO stub and the input driveline shaft of an implement. The master shield protects both the tractor PTO stub and the connection end of the input driveline shaft. It extends over the PTO stub on three sides. Many people never replace their master shields because they are too expensive.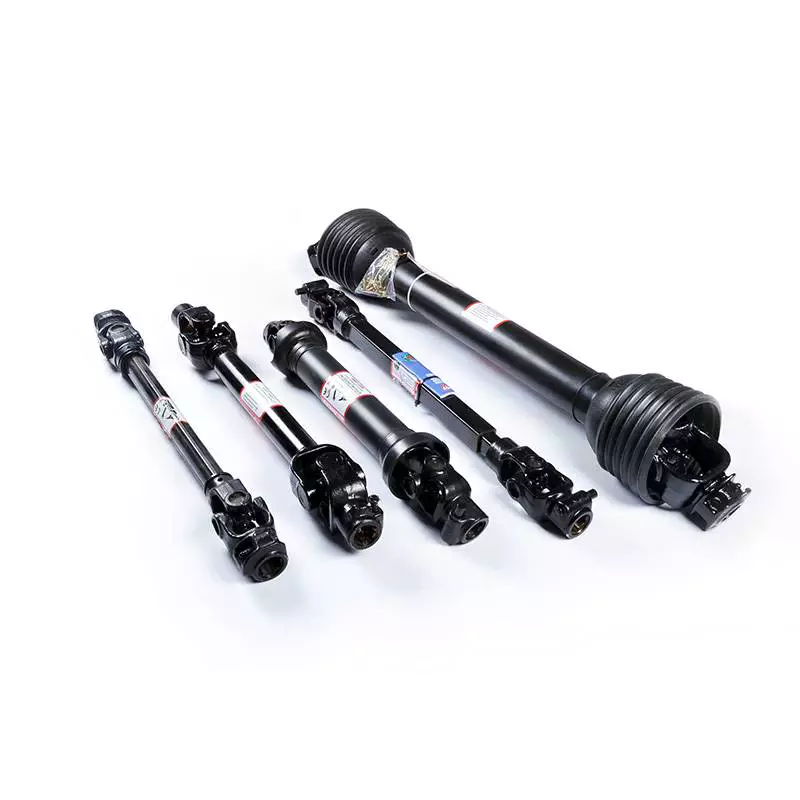 Safety of handling a pto shaft
Handling a PTO shaft safely is a vital component of tractor safety. Safety shields must be properly fastened to the shaft to prevent any accidents. The shield should also be inspected and maintained regularly. Otherwise, foreign materials, including clothing, can enter the shaft's bearings. It is also important to walk around the rotating shaft whenever possible.
Power takeoff shafts are used to transfer mechanical power from farm tractors to implements. However, improper handling of these devices can lead to severe injuries, including amputation and multiple fractures. Spinal injuries are also common, especially if an individual is rotated around the shaft.
Operator awareness is key to avoiding PTO entanglement. Performing repairs while a machine is in operation or wearing loose, frayed clothing may lead to injury. It is also important to read the manufacturer's instructions before operating a PTO. Lastly, it is important to never operate a PTO while the engine is running.
PTO shafts should be protected by 'U' or 'O' guards on the tractor and the attached implement. It is also important to use a PTO stand. As with any mechanical part, handling a PTO shaft requires care. Always ensure that the tractor is off before working and remove the key before working on it. Also, it is important to avoid stepping on the drive line or going under it. Make sure you wear protective clothing and shoes. Avoid wearing clothes that have laces as they could become entangled in the shaft and cause injury.
The connection to the PTO shaft should be close to the ground. If it is not, kneel on a flat surface. A piece of carpet, automobile floor-mat or cardboard can work well. Then, align the splines on the PTO shaft. To do this, press the locking pin button, then pull the ball-lock collar back, and then push the shaft onto the PTO.




editor by CX 2023-05-16
Product Description
Merchandise Parameters
| | | | | |
| --- | --- | --- | --- | --- |
| Propeller hub product | Transmission potential(kW/rpm) | Least blade diameter(mm) | Highest blade diameter(mm) | Greatest speed(rpm) |
| 350 | one.35 | 1100 | 1500 | 610 |
| four hundred | two.02 | 1400 | 1700 | 480 |
| 450 | 2.88 | 1500 | 1950 | 450 |
| 500 | three.95 | 1600 | 2150 | 420 |
| 550 | five.twenty five | 1800 | 2350 | 370 |
| 600 | six.82 | 2000 | 2600 | 340 |
| 650 | 8.sixty seven | 2100 | 2800 | 320 |
| 700 | ten.eighty three | 2300 | 3000 | 290 |
| 750 | 13.32 | 2500 | 3250 | 270 |
| 800 | 16.seventeen | 2600 | 3450 | 260 |
| 850 | 19.forty | 2800 | 3650 | 240 |
| 900 | 23.02 | 3000 | 3900 | 230 |
| 950 | 27.08 | 3100 | 4100 | 220 |
| one thousand | 31.fifty eight | 3300 | 4300 | 200 |
| 1100 | 42.04 | 3600 | 4750 | one hundred ninety |
| 1200 | 54.fifty seven | 4000 | 5200 | one hundred seventy |
| 1300 | 73.56 | 4300 | 5650 | one hundred sixty |
| 1400 | 91.88 | 4600 | 6050 | 150 |
| 1500 | 113.00 | 5000 | 6500 | 140 |
In depth Photographs
The controllable propeller can be configured into a variety of types this sort of as solitary-engine solitary-propeller, twin-motor double-propeller and twin-motor parallel vehicle in accordance to the sort of shafting. The merchandise has high reliability and construction by means of hydrodynamic calculation, structural style examination, and content optimization. Basic and effortless to maintain. In addition, the controllable propeller method can be configured with numerous varieties of PTO via the transmission unit to push 1 or far more loads (shaft turbines, and so forth.) to meet up with the supporting needs of different ship types and features.
The characteristics of the company's controllable propeller items:
1. Tailor-created layout: Considering that every single ship research has a distinct line type, our engineers dependent on the most recent hydrodynamic principle and calculation method of tank check outcomes, design and style the most matching propeller for each ship in accordance to the genuine wake area , To ensure the ideal propeller effectiveness although reducing vibration and sound.
two. Serialization: Use finite component style resources to examine and improve the blade and hub system. A few series of controllable propeller hubs have been designed and created to satisfy various ship sorts, and the maximum diameter of the hub can attain 2 meters. 
three. Reduced force steadiness: Through constant optimization and improvement of the construction of the controllable pitch propeller, the controllable pitch propeller program generates a reduced operating oil strain, which enhances the steadiness and dependability of the blades when changing the pitch.
four. Hassle-free integration: The PLC-based controllable propeller management system has large versatility and redundancy, and improves practical visualization and system settings. Users can choose the joystick/DP technique in accordance to their demands.
5. The geometry of the blade area: Cooperate with Marin to enhance it, which can successfully minimize cavitation and improve propulsion effectiveness.
6. OD box (oil distributor): mounted at the front conclude of the gear box for straightforward installation, testing and upkeep.
7. Unique stability design: In the function of a hydraulic failure, the pitch can be locked in the original place in each the reverse and forward positions.
8. Understand the integration of CPP and gearbox hydraulic system: save installation place and decrease set up expense.
 
Application
Controllable propellers have been extensively used in marine engineering ships, oil tankers, dredgers, official ships, container ships, tugboats, fishing boats and other ships below various operating situations.
Firm Profile
HangZhou LionHeart Electricity Products Co., Ltd., a subsidiary of 1 of the nation's top marine providers business —- HangZhou Agricultural Machinery Co., Ltd., is a company of marine products globally. Our business is fully commited to offering the very best solution to our customer's venture since 1996. With more than twenty a long time of profound expertise in the maritime companies business, our company has set up a expert and client-pleasant technique in our every pre-revenue, delivery and following-revenue approach to ensure your fear-free purchasing expertise. We ship our brand name-new products all in excess of the planet, at the ideal costs on the Web.
LionHeart Energy is a specialist service provider for tools like maritime engines, turbines, gearboxes, propellers, maritime inside fit-out, deck equipment and connected maritime spare parts. Our procedures and procedures are made to current the excellent solution that will satisfy or exceed the expectations of every 1 of our customers. We back again up that commitment with extensive providers by way of the product's whole existence cycle, along with our essential systems and top merchandise knowledge. That is the reason why we stand out as the nation's marine tools sales champion of a number of brand names for more than ten consecutive many years.
LionHeart Power carries 1 of the nation's biggest inventories of maritime tools and related areas from 20+ companies these kinds of as Weichai, HangZhou Advance, Deutz, Steyr, Zichai, CZPT and a lot more, between which the CZPT and Advance collection are totally coated. Specifically, that inventory is meticulously organized more than 57 acres outdoors and 118, 000 sq. FT. Of warehouse underneath roof. That implies our goods are normally in inventory for instant availability. Aside from, we are proud of our resource plHangZhou technique of goods, which is unparalleled in the business, providing you the shortest direct time and successful service.
LionHeart Power's staff is expertly skilled not only to swiftly find the products you happen to be searching for, but also to meet your undertaking demands with the very best solution. If what you are searching for is not 'on the shelf', we will personalize it for you. This toughness builds on our sound partnership with different makers and manufacturing institutes. Performance and services are the objectives of every single member of our organization. LionHeart Electricity is aware your time is valuable and we make this worth for you. Top quality tools and expertly-qualified services experts, blended with our substantial stock, give you the edge in your commercial and industrial good results.
Top quality is our culture all the engines will be examined ahead of leaving the manufacturing facility We are very pleased to say that in our several years of worldwide investing experience. we never had a solitary purchase returned to us, For all our customers, you will obtain specifically what you requested, and you will obtain it on time and we live by the principle that client will come first 
Certifications
Packaging & Shipping
FAQ
1.Processing
Orders are typically packed and ready to ship in 1 to 3 organization times if the goods are in inventory. Nevertheless shipments are subiect to needed production time and customs clearance techniques. which can lead to delays outside of unique shipping estimates. For in depth shipping and delivery information, remember to make contact with customer support.
two.Packing Approaches
Normally we use wood packing containers for packaging or we can pack it according to your unique requirements.
three.Shipping and delivery Methods
We are content to supply a variety of shipping and delivery approaches. Delivery methods obtainable: EXW. FOB.CER. CIF.
4. International Returns & Exchanges
Sadly we can't accept retums on intemational orders. We will take a look at each merchandise before dellverv 1-calendar year company guarantee is quaranteed on our comprehensive machines and 3 months on spare components. I1 you have any considerations with your purchase, remember to attain out to consumer support
five.Payment Methods
We sugqest fifty/50 T/T payment technique: 50 percent down payment on placement of the buy, with the remaining fifty% owing upon cargo. We also settle for L/C, Trade Assurance, Visa transfer and Paypal
US $2,000




/ Piece




|

1 Piece



(Min. Order)

###
| | |
| --- | --- |
| After-sales Service: | 24 Hours Online |
| Warranty: | One Year |
| Material: | Bronze, Copper, Aluminium, Steel, etc. |
| Blades: | 5 |
| Certification: | RoHS, ISO9001:2000, CE |
| Certificate: | CCS |
###
| | | | | |
| --- | --- | --- | --- | --- |
| Propeller hub model | Transmission ability(kW/rpm) | Minimum blade diameter(mm) | Maximum blade diameter(mm) | Maximum speed(rpm) |
| 350 | 1.35 | 1100 | 1500 | 610 |
| 400 | 2.02 | 1400 | 1700 | 480 |
| 450 | 2.88 | 1500 | 1950 | 450 |
| 500 | 3.95 | 1600 | 2150 | 420 |
| 550 | 5.25 | 1800 | 2350 | 370 |
| 600 | 6.82 | 2000 | 2600 | 340 |
| 650 | 8.67 | 2100 | 2800 | 320 |
| 700 | 10.83 | 2300 | 3000 | 290 |
| 750 | 13.32 | 2500 | 3250 | 270 |
| 800 | 16.17 | 2600 | 3450 | 260 |
| 850 | 19.40 | 2800 | 3650 | 240 |
| 900 | 23.02 | 3000 | 3900 | 230 |
| 950 | 27.08 | 3100 | 4100 | 220 |
| 1000 | 31.58 | 3300 | 4300 | 200 |
| 1100 | 42.04 | 3600 | 4750 | 190 |
| 1200 | 54.57 | 4000 | 5200 | 170 |
| 1300 | 73.56 | 4300 | 5650 | 160 |
| 1400 | 91.88 | 4600 | 6050 | 150 |
| 1500 | 113.00 | 5000 | 6500 | 140 |
US $2,000




/ Piece




|

1 Piece



(Min. Order)

###
| | |
| --- | --- |
| After-sales Service: | 24 Hours Online |
| Warranty: | One Year |
| Material: | Bronze, Copper, Aluminium, Steel, etc. |
| Blades: | 5 |
| Certification: | RoHS, ISO9001:2000, CE |
| Certificate: | CCS |
###
| | | | | |
| --- | --- | --- | --- | --- |
| Propeller hub model | Transmission ability(kW/rpm) | Minimum blade diameter(mm) | Maximum blade diameter(mm) | Maximum speed(rpm) |
| 350 | 1.35 | 1100 | 1500 | 610 |
| 400 | 2.02 | 1400 | 1700 | 480 |
| 450 | 2.88 | 1500 | 1950 | 450 |
| 500 | 3.95 | 1600 | 2150 | 420 |
| 550 | 5.25 | 1800 | 2350 | 370 |
| 600 | 6.82 | 2000 | 2600 | 340 |
| 650 | 8.67 | 2100 | 2800 | 320 |
| 700 | 10.83 | 2300 | 3000 | 290 |
| 750 | 13.32 | 2500 | 3250 | 270 |
| 800 | 16.17 | 2600 | 3450 | 260 |
| 850 | 19.40 | 2800 | 3650 | 240 |
| 900 | 23.02 | 3000 | 3900 | 230 |
| 950 | 27.08 | 3100 | 4100 | 220 |
| 1000 | 31.58 | 3300 | 4300 | 200 |
| 1100 | 42.04 | 3600 | 4750 | 190 |
| 1200 | 54.57 | 4000 | 5200 | 170 |
| 1300 | 73.56 | 4300 | 5650 | 160 |
| 1400 | 91.88 | 4600 | 6050 | 150 |
| 1500 | 113.00 | 5000 | 6500 | 140 |
The Different Parts of a PTO Shaft
Power Take-Off (PTO) shafts are an integral part of a tractor's driveline. Without them, a tractor cannot operate. It is essential to understand the different parts of a PTO shaft, as they are crucial for the operation of your tractor. These parts are typically overlooked during routine tractor maintenance checks, but knowing more about them will help you practice on farm machinery better.
Tractor's power take-off (PTO) shaft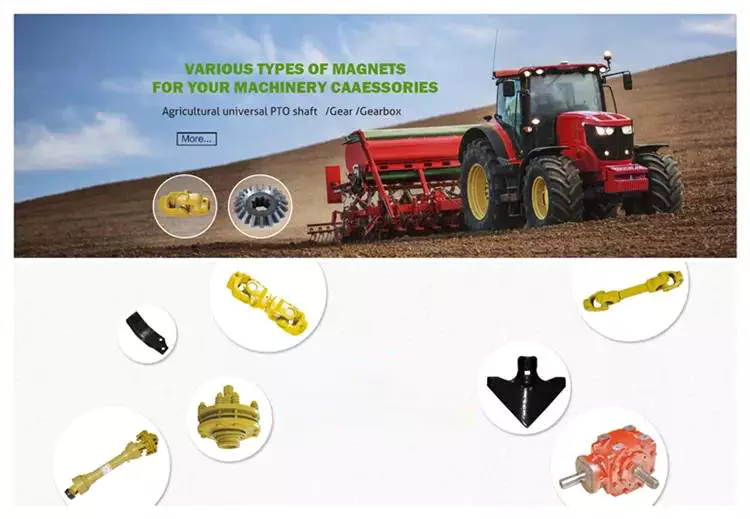 A Tractor's power take-off (or PTO) shaft transfers power from the tractor to an implement. These shafts typically rotate at speeds between 540 and 1000 rpm. A number of safety features help prevent accidental contact between the shaft and the implement.
In order to avoid this problem, tractor operators should be vigilant while operating their tractors. They should make sure that the tractor's power take-off (PTO) shaft is shielded. These shields include a master shield for the PTO stub, a PTO integral journal shield, and an implement input connection shield. The PTO master shield is mounted on the tractor and extends over the PTO stub on three sides. It is designed to prevent collisions between the tractor and any connected machine drive shaft.
A power take-off (PTO) shaft is an important component on any tractor. It is a shaft that transmits mechanical power from a tractor to an implement or separate machine. Early PTOs used a transmission and were located at the rear of the tractor. They are now available with hydraulic or mechanical drivelines. These power take-offs transfer the tractor's power to a secondary piece of equipment through a driveshaft.
Proper PTO shaft guards protect people from stepping on rotating shafts. The PTO should not compress fully at any point in the operating range. It should have several inches of overlap at the maximum operating extension. A PTO guard should be positioned properly for each machine.
Despite these benefits, there are still many risks associated with PTO shafts. These powerful and potentially dangerous pieces of machinery can cause severe injury if not used safely. Luckily, proper installation of safety shields can reduce the risk of injury.
Types
PTO shafts come in a variety of different shapes, sizes, and materials. The most common types are square and round, but there are also star-shaped and trilobed types. While the star-shaped type is a typical North American design, the trilobed and lemon-shaped varieties are typically German or Italian. Typically, the lemon-shaped ones are made of an alloy called 'Lemon Yellow.' In some cases, the shaft will come with snap rings.
Different manufacturers use various materials for their PTO shafts. The tube of a welded drive shaft must be strong enough to handle the force exerted by the PTO. There are many different materials available, but some are stronger than others. Before choosing the type of drive shaft that is right for your machine, make sure that you know the exact measurements of your driveline.
When deciding between different types of PTO shafts, you must also consider the materials that will be used for your particular application. While splines are the most common material for PTO shafts, you can find various types that have different uses. Carbon steel is malleable and has a low carbon content, which makes it more reliable. A ferrous steel is more durable and contains metals like nickel, chromium, and molybdenum, which make it a great alternative to carbon steel.
A PTO gearbox input shaft extends between the PTO gearbox and the PTO clutch. It is mounted with a toothed wheel 8. An inductive sensor 9 on the shaft outputs a pulsed electronic signal based on the rotational speed of the shaft. These pulsed signals are called inductive speed sensors.
Rotation direction
The PTO shaft is a critical part of the power take-off of a farm tractor. It allows the tractor to transfer power from the engine to an implement such as a mower or other garden equipment. The rotation direction of the PTO shaft depends on the type of implement. Some implements only accept rotation in one direction, while others require rotation in both directions.
Safety chain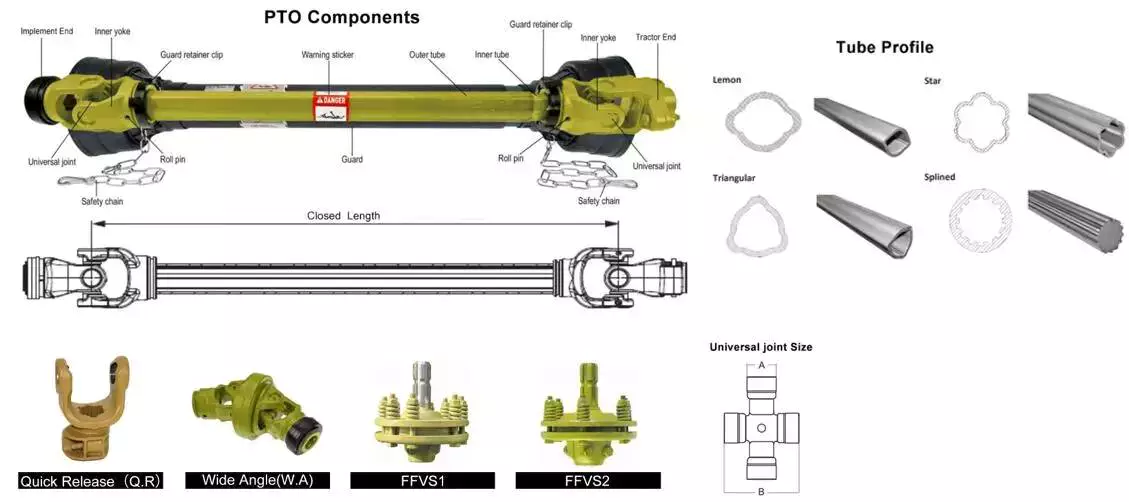 One of the best ways to protect your PTO shaft is to use a safety chain. A safety chain is a chain that is attached to the PTO shaft, and it prevents the plastic shield from spinning on the shaft. This chain should be fastened to a suitable point on your machine or tractor. It should not be attached to the lower lift arms or the U-guard.
PTO shafts can be very dangerous if they are not guarded. They can rotate as high as 1000 rpm and could seriously injure you. It is also important to ensure that the PTO shaft guard is fitted correctly, and that the tractor is turned off before working on it. In addition, avoiding wearing loose clothing when working around a PTO shaft can help protect your life.
Another way to protect the PTO shaft is to shield the IID shaft. This can be done by using shielding over the straight part of the shaft, the PTO connection, or the Implement Input Connection. A protruding bolt or pin can catch clothing and snag it. If not shielded, the clothing can wrap around the shaft, trapping the person against it.
A good safety chain should be positioned between the tractor and the PTO shaft. The chain should be at least 50 mm wider than the PTO shaft, and should be in good condition. It should cover the entire length of the PTO shaft from the tractor to the first bearing. The PTO shaft must also be fitted with the correct bearing ring. It is also vital to ensure that the PTO guard does not bend or break, as this could result in damage to the PTO shaft.
Shield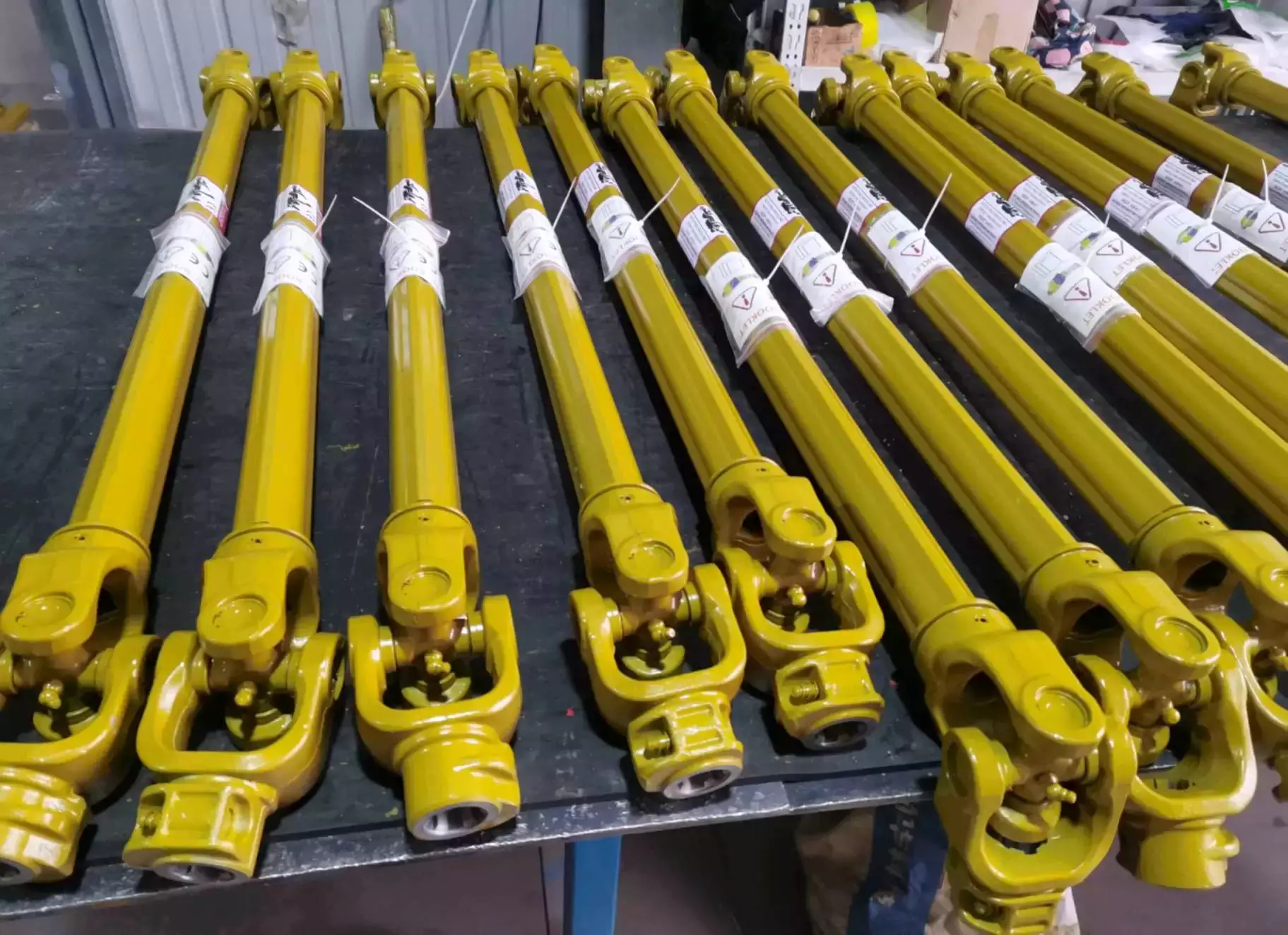 A PTO shaft shield protects the PTO shaft from possible impacts. It is typically made of plastic, but can also be made of metal. These shields are easy to damage, and are therefore preferably made of a durable material. The shields are held in place with brackets. The shields are made with two parts: an inner shield and a protective sleeve.
An improvement to the PTO shaft shield is a bracket that supports both the outer and PTO shaft. It is shown in conjunction with a towed machine in FIGS. 2 and 7. FIG. 7 is a side elevation of the bracket mounted to the tongue of the machine. This shield is designed to prevent the PTO shaft from becoming damaged during the towed process.
The main risk associated with PTO mishaps is entanglement, which can result in serious injuries. If a shaft separates from a tractor, it can strike nearby workers or people. Proper maintenance can minimize the risk of entanglement and save lives. Thankfully, equipment manufacturers have made huge strides in reducing the risk of these accidents. Operators should always make sure that the PTO shaft shield is in place to avoid the risk of entanglement.
In addition to preventing entanglement, a PTO shaft shield also helps protect the universal joints that are mounted on the PTO shaft. The shield is made of plastic or steel. It is typically shaped like an inverted U and covers both the top and sides of the shaft. A detachable PTO shaft shield is also available.
As with all parts of a PTO driveline, the PTO shaft shield should be maintained to prevent damage to the bearings. It is necessary to inspect the shield and replace it whenever it becomes damaged. PTO equipment is often used outdoors, and it is frequently exposed to crop debris, rust, and dirt that can affect the bearings. Proper maintenance will extend the equipment's lifespan and reduce maintenance costs.




editor by czh 2022-12-29
Merchandise Description
Specification OF PTO Generate Shaft —Speedway:
We designed and created many tractor spare parts for Japanese Tractors .
Solution Identify:  Japanese tractor transmission clutch disc areas for B1400 B7000
Tractor Design we can provide: B1500/1400,B5000,B6000, B7000, TU1400, TX1400, TX1500, YM F1401, YM1400 Etc.
The areas for example: Tyres, rim Jante, Kit coupling KB-TX 3 point linkage. Exhaust pipe Steering wheel. Package coupling YM F14/F15, equipment shaft, PTO shaft, PTO cardan, essential, regulator ect.
Most of the spare components are with inventory. If you are intrigued in, you should really feel straightforward to contact me.
 
Other related components for autos or machinery we have made in our workshop are as follows:
Travel shaft components and assemblies,
Common joint areas and assemblies,
PTO drive shafts,
Spline shafts,
Slip yokes,
Weld yokes,
Flange yokes,
Steering columns,
Connecting rods,
and many others.
Item Description
 Pto Generate Shaft  Item:
Merchandise
Cross journal  dimensions
540dak-rpm
1000dak-rpm
Series 1
22mm
54mm
12KW
16HP
18KW
25HP
Sequence 2
23.8mm
sixty one.3mm
15KW
21HP
23KW
31HP
Series three
27mm
70mm
26KW
35HP
40KW
55HP
Series four
27mm
74.6mm
26KW
35HP
40KW
55HP
Collection five
thirty.2mm
80mm
35KW
47HP
54KW
74HP
Sequence six
thirty.2mm
92mm
47KW
64HP
74KW
100HP
Sequence 7
thirty.2mm
106.5mm
55KW
75HP
87KW
18HP
Sequence 8
35mm
106.5mm

 

70KW
95HP
110KW
150HP
Series 38
38mm
102mm
70KW
95HP
110KW
150HP
 
Company Profile
Certifications
FAQ
US $35




/ Piece




|

1 Piece



(Min. Order)

###
| | |
| --- | --- |
| Type: | Shaft |
| Usage: | Agricultural Products Processing, Farmland Infrastructure, Harvester, Planting and Fertilization, Grain Threshing, Cleaning and Drying |
| Material: | Stainless Steel |
| Power Source: | Pto Dirven Shaft |
| Weight: | Standard |
| After-sales Service: | 1 Year |
###
Samples:

US$ 100/Piece

1 Piece(Min.Order)
###
Item
Cross journal size
540dak-rpm
1000dak-rpm
Series 1
22mm
54mm
12KW
16HP
18KW
25HP
Series 2
23.8mm
61.3mm
15KW
21HP
23KW
31HP
Series 3
27mm
70mm
26KW
35HP
40KW
55HP
Series 4
27mm
74.6mm
26KW
35HP
40KW
55HP
Series 5
30.2mm
80mm
35KW
47HP
54KW
74HP
Series 6
30.2mm
92mm
47KW
64HP
74KW
100HP
Series 7
30.2mm
106.5mm
55KW
75HP
87KW
18HP
Series 8
35mm
106.5mm

70KW
95HP
110KW
150HP
Series 38
38mm
102mm
70KW
95HP
110KW
150HP

US $35




/ Piece




|

1 Piece



(Min. Order)

###
| | |
| --- | --- |
| Type: | Shaft |
| Usage: | Agricultural Products Processing, Farmland Infrastructure, Harvester, Planting and Fertilization, Grain Threshing, Cleaning and Drying |
| Material: | Stainless Steel |
| Power Source: | Pto Dirven Shaft |
| Weight: | Standard |
| After-sales Service: | 1 Year |
###
Samples:

US$ 100/Piece

1 Piece(Min.Order)
###
Item
Cross journal size
540dak-rpm
1000dak-rpm
Series 1
22mm
54mm
12KW
16HP
18KW
25HP
Series 2
23.8mm
61.3mm
15KW
21HP
23KW
31HP
Series 3
27mm
70mm
26KW
35HP
40KW
55HP
Series 4
27mm
74.6mm
26KW
35HP
40KW
55HP
Series 5
30.2mm
80mm
35KW
47HP
54KW
74HP
Series 6
30.2mm
92mm
47KW
64HP
74KW
100HP
Series 7
30.2mm
106.5mm
55KW
75HP
87KW
18HP
Series 8
35mm
106.5mm

70KW
95HP
110KW
150HP
Series 38
38mm
102mm
70KW
95HP
110KW
150HP

drive shaft ends




editor by czh 2022-11-27